In the best of times, cultivating local foodways yields many benefits to you and your family, your neighborhood and your greater community.  Some of these benefits include improved psychological health and reduced stress through interactions with nature and the act of caring for growing plants.  Being active outdoors foraging or doing gardening work and eating high quality, fresh, nutrient-rich whole foods improves physical health.  More generally, participation in place-based food traditions passed down from our ancestors promotes self-reliance and enhances feelings of belonging in community. Vibrant local foodways also strengthen our ability to feed ourselves in the face of unexpected disturbances or shocks.
As the corona virus pandemic shakes up our world, vibrant local foodways are there to support us.  As the global food system stumbles, local food producers have stepped in to feed us.  As the financial damage of a world-wide economic shutdown spreads wider and deeper, growing or foraging some food is increasingly necessary for many.  As our communities continue to shut down this spring, millions of people are stepping out onto their patios and balconies and into their yards to find solace in company of plants. 
Spending time in nature to forage or grow food is a healthy and affordible option for nearly everyone.  There are many ways that you can enjoy the benefits of resilient local foodways in these unprecedented times.  See the resources listed below for information on how you can grow or forage, process, store and prepare your own food, support local and regional food producers and feeding programs, and find local programs that can help you feed your family in times of need.
Slow Food USA reconnects Americans with the people, traditions, plants, animals, fertile soils and waters that produce our food. We inspire individuals and communities to change the world by producing, processing, preparing and eating food that is good, clean and fair for all. More than 150 Slow Food USA chapters all across the country work to create a food system that works for them and their community. Find a Slow Food chapter near you at the website.
Falling Fruit aspires to be the world's most comprehensive interactive map of forageable plants The project unites the efforts of foragers, and foresters across the globe and currently includes 2,724 different types of edibles (most, but not all, plant species) distributed over 1,439,158 locations. A sharing page at the website lists hundreds of local organizations promoting foraging – from planting public orchards and food forests to picking otherwise-wasted fruits and vegetables from city trees and farmers' fields, and sharing with neighbors and the needy.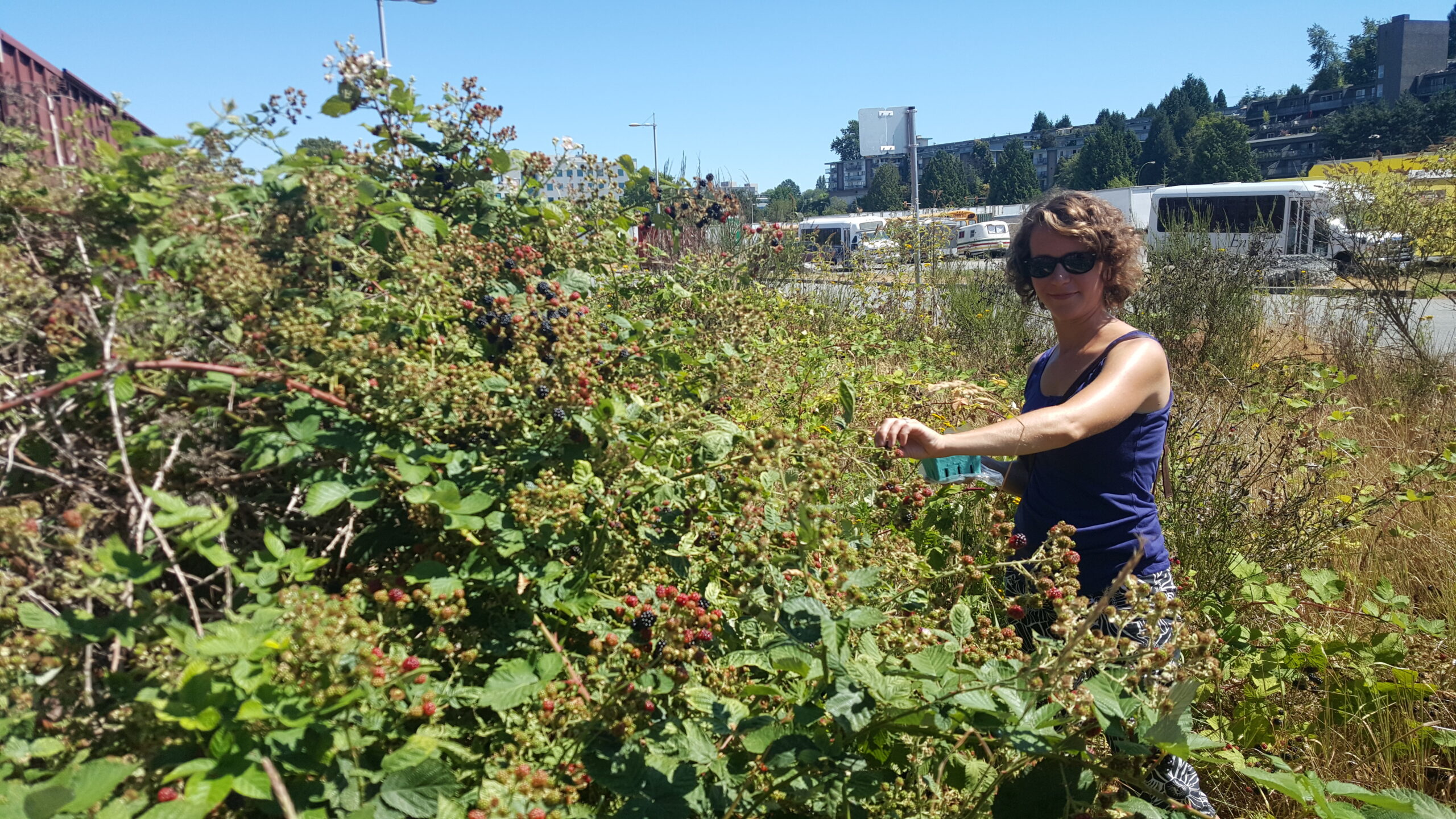 You can find and forage food in many places. Berries, nuts, and other fruits can often be found out of the way places.  The wild blackberries pictured here ripen in mid to late summer throughout the U.S.  Blackberries are an excellent source of fiber, vitamin C and manganese and contain beneficial compounds that may help protect against heart disease, cancer, and diabetes.   Credit Christopher Porter  CC BY-NC-ND 2.0
Extension Master Gardeners provide consumer horticulture education to the public in all 50 states and the District of Columbia. There are more than 85,000 Extension Master Gardeners educating the public, providing youth programming, and facilitating produce donated to local food banks. Find a Master Gardener near you at the website.
 The Old Farmer's Almanac free on-line Growing and Food Guides teach you everything you need to know about planting, growing, preserving and cooking the most popular vegetables, fruits, herbs, and flowers.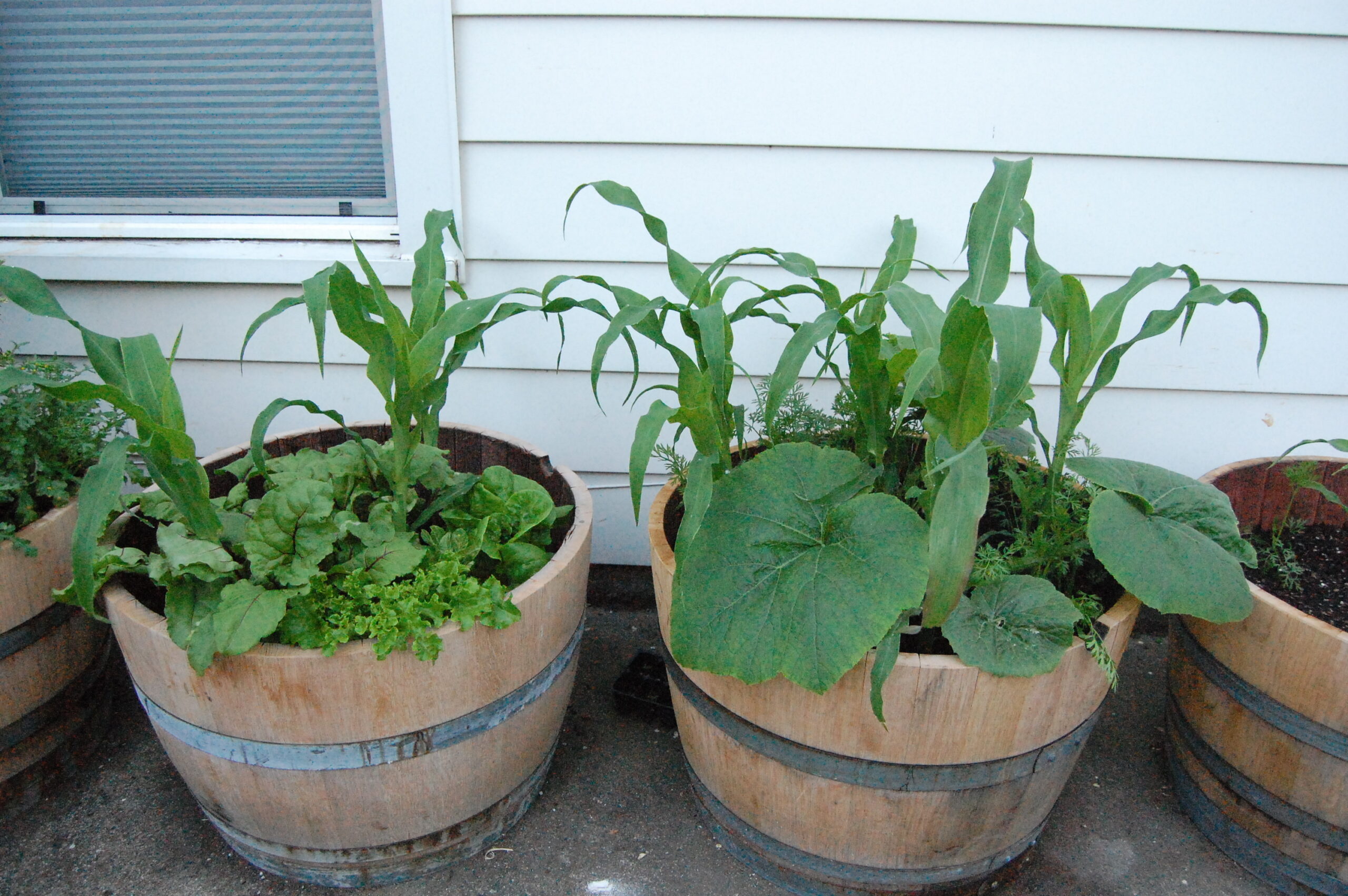 Container gardening can be a fast and low cost way to get some food growing at home or in your neighborhood this spring.      Credit Kevin Krejci CC BY 2_0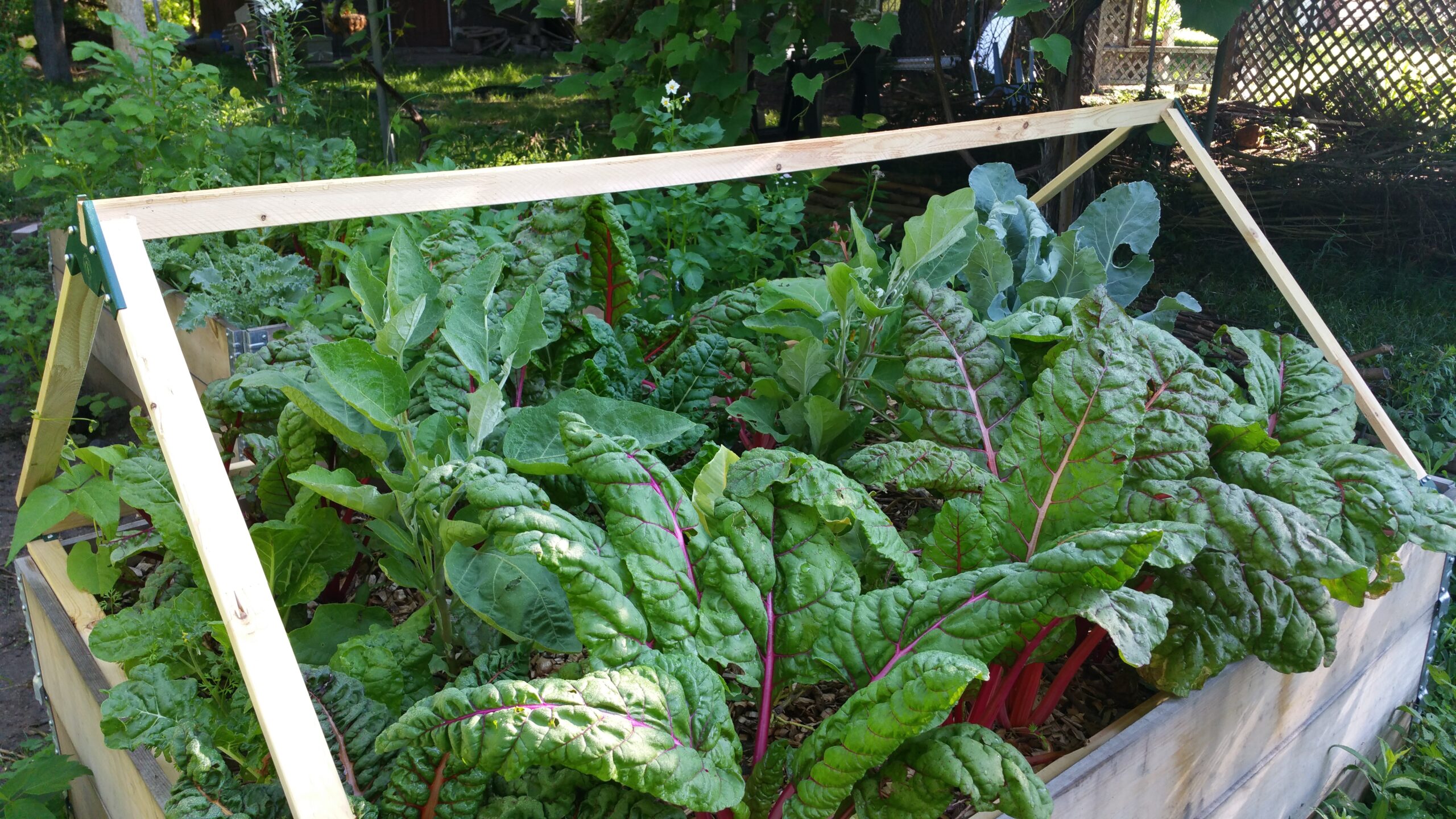 Using raised beds is another way to grow food for yourself, your family, and your neighbors. As you can see here, raised beds can produce a lot of food into a small amount of space. 
Local Harvest connects people looking for good food with the farmers who produce it. Our directory lists over 40,000 family farms and farmers markets across the nation, along with restaurants and grocery stores that feature local food.  Find local food near you by typing in your location on the website. 
 The Feeding America network is the nation's largest domestic hunger-relief organization. Together with individuals, charities, businesses and government we work to get nourishing food – from farmers, manufacturers, and retailers – to people in need. At the same time, we also seek to help the people we serve to build a path to a brighter, food-secure future.  Find local, state and federal food assistance programs near you by typing in your zipcode on the website.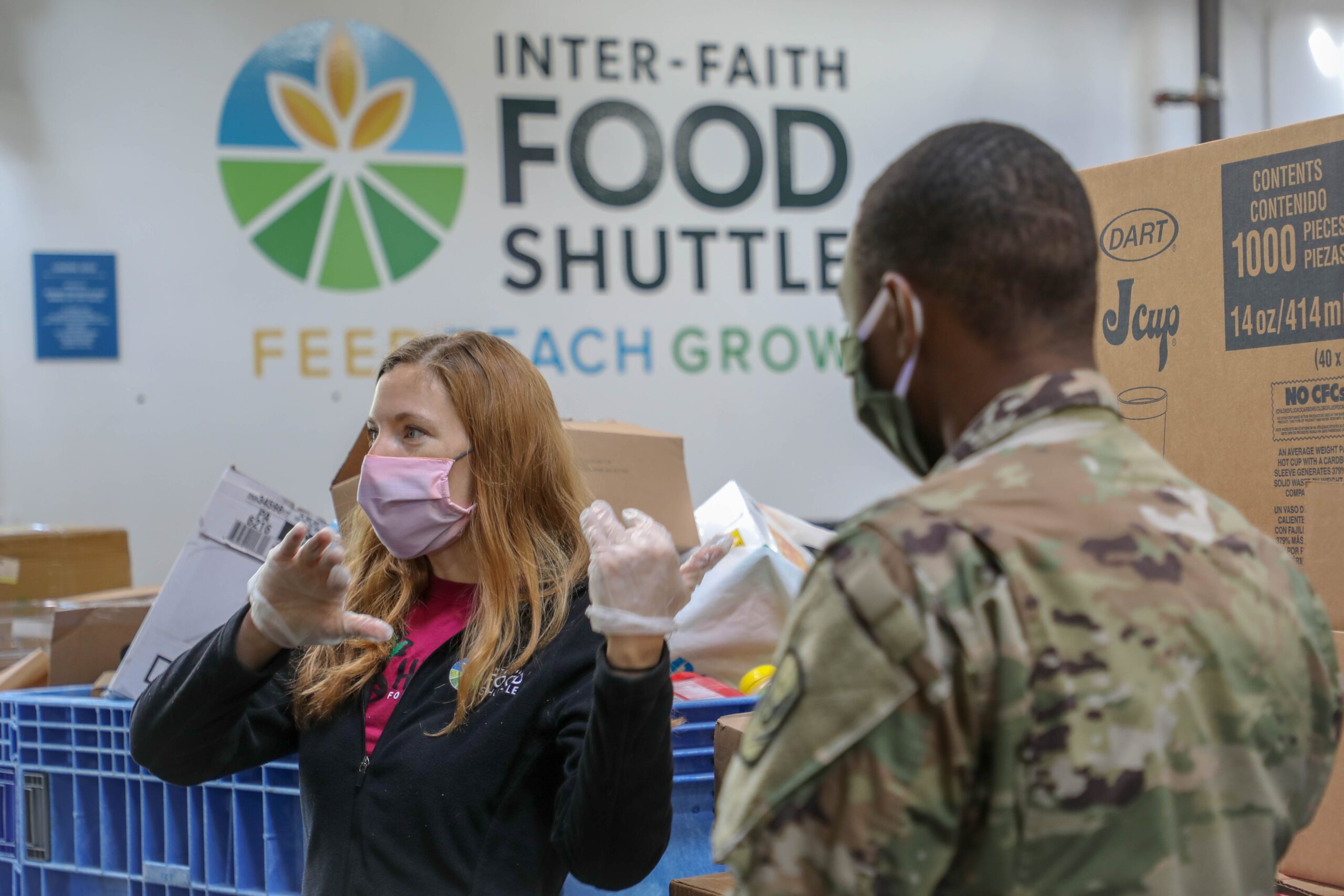 Laura Clay, an agency compliance coordinator with Inter-Faith Food Shuttle briefs North Carolina Army National Guard members of the 1-130th Attack Reconnaissance Battalion, on sorting and preparing donated food for distribution, Inter-Faith Food Shuttle, Raleigh, North Carolina, April 27, 2020. More than 800 NCNG Soldiers and Airmen have been activated in response to COVID-19 relief efforts to help support NC Emergency Management, N.C. Department of Health and Human Services, and their local communities.  Credit Sgt. Jamar Marcel Pugh 382nd Public Affairs Detachment CC BY 2.0